I WISH
I wish I could be the one by your side holding hands, strolling along a beach as waves caress our feet, the sun warms our complexions, and a cool breeze stirs the air; 
I wish I could be the one by your side beholding the wonders of nature–majestic mountains, towering trees, rushing rivers, and budding blossoms
I wish I could be the one by your side savoring the scents of fresh cut grass, cedar trees, wild flowers and mountain streams; 
I wish I could be the one by your side on a hillside bluff admiring the radiant colors of a summer sunset, then gazing at, and wishing upon shooting stars;
I wish I could be the one by your side sharing the excitement of discovering something new; 
I wish I could be the one by your side sharing stories, secrets, riddles, and knowledge, to bond and to grow; 
I wish I could be the one by your side sharing an ice cream sundae—one bowl, one spoon, and kissing away the chocolate sauce; 
I wish I could be the first to hear of your good news, happy moments and latest jokes; 
I wish I could be the one you turn to first for a shoulder to lean on, or a listening ear in times of trouble; 
I wish I could be the one to kiss your toes, sharing soft touches, tickles, and silly giggles; 
I wish I could be the one making love with you in the moonlight, time standing still….tender kisses….gentle words….then waking up in your arms to the dancing of the morning sun; 
I wish I could be the one to hold your heart, precious and dear, close to mine; 
I wish I could be the one granted the freedom to love you like no other; 
If only I could be this one, would be the luckiest lady in the whole wide world! 
 Written for Darrel C. L. Koehl                                          ~Jackie Rioux   April 14, 2000   
This is a poem that I wrote in April 2000. It was written after the man I was seeing broke up with me. At the time I thought he was very special.  I have had a lot of compliments on this poem,  so I still include it in my website.  
Looking back and realizing that everything happens for a reason, I realized that my whole relationship with Darrel was a learning experience to open my heart and give me hope for more wonderful things to come.  I also learned that the worst hurt in love is to love someone so much, only to think that he didn't feel quite the same, regardless of his initial determination in dating me. Despite my knowing that we had outside factors against us in pursuing a romantic relationship, I let down my guard and loved him dearly.
We would talk for hours on end. I don't think he ever realized what a gift that was to me in how he always knew what kind of day I had had just by the way I said "hi". He would just let me (or make me!) talk it out until I felt better, or until he fell asleep.
He moved away from our hometown, and it took me a long time to admit that he was the reason I left our hometown as well. Darrel loved care packages from me whether it was baking, or music, or random gifts. I gave him a handmade cross stitch picture in a frame that said "I love you just the way you are". He kept it on display for years. A favorite memory, for me, was that he said I was predictable. His next care package was rigged with spring loaded confetti. He learned not to test me. 
He did keep calling for two years though, until he met his wife, and I met my husband. In December of 2003, we ran into each other in our hometown with our respective spouses. Darrel walked past our table and only said "Merry Christmas". Little did he know then that that chance meeting was the end of my marriage that was already failing.
Fall 2004: Darrel happened to be in town visiting relatives. He and I had a chance to catch up a bit. He was doing very well for himself creating the picture perfect life that his parents always wanted for him.
I thought it was sweet of Darrel to finally admit that he had actually cared about me when we were together, and he was sorry I had been hurt so much in breaking up. He had heard about my recent failed marriage, and told me to "hold out for someone who deserves me".
Unfortunately, this picture perfect life did not last for him. In 2011, we connected again through social media. His marriage had fallen apart, but he had two wonderful children from that experience.
Fall 2015: Yet another brief connection for an evening and a time to catch up. This time it was me who wasn't ready. Ugh. Up until now, there had been a few phone calls and connections. As always, our families have been connected in various ways, even if we were not directly communicating often. After all, he had grown up in the same neighborhood as me, and our families had been friends for many years.
Update Summer 2018: We connected again for a few months and caught up on many things with Darrel calling every day. What I have learned is that Darrel and I have always had a strong "soul connection" through life. Having known Darrel for 35 years at this point, I have realized we have had many more connections than just these updates. From the time he lived up the street from me when we were young, to all our family friend connections, to meeting him again later in life… no matter where we were in life, or who we were with, we always seem to come back into each other's lives at key times for more soul lessons. Years ago I had to let him go to live his life and gain experiences he needed. Connecting again in the summer of 2018 showed me that he has indeed grown and learned valuable lessons. And he still holds a special place in my heart. As well, I have now told him to "hold out for someone who deserves him". I just wish it would be me. Yes, he knows beyond a doubt how I have always felt about him. 
Update February 2019. I received a message from an intuitive regarding Darrel, that at some point my prayers will be answered. It is just his timing and some life factors that are separating us right now.
******************************************
Years ago my song for Darrel was "November Rain" by Guns n Roses, because "nothing lasts forever, not even cold November Rain". However all these years later, I heard a song much more fitting for the way I have felt about him: Jonny Houlihan "Feels Like Home". When you have a soul connection with someone, their heartbeat feels like home. Ironically, this was always something I had told Darrel.  Another beautiful song from Jonny Houlihan is "Couldn't Love You More". Funny note here: I have never been much of  a country fan, yet back in January 1999, a "psychic" told me I would fall for a country boy. At that time, I told her where to go and how to get there lol! I am more of a rocker fan. Yet six months later, Darrel was that country boy, and yes I fell hard. He had pursued me relentlessly for 3 months before I finally agreed to date him.
Am I waiting for this elusive man to step up to the plate and pursue a romantic relationship with me again, now that the previous factors against us have been resolved over time? I do know that Darrel has always been my "ideal" man, and so far no one else has measured up to how I have felt about him. But, in healing my own past, and continuously balancing my own energy I always ask to align with a happy healthy romantic relationship with Darrel, or BETTER.
So far, "better" hasn't shown up yet, and who knows what will ever come of the soul connection I have had with Darrel. I go on with my own life and leave a sliver of a window open for him, or BETTER!!
2021: Soul journeys and life lessons: I have learned much through the course of my life. As an energy practitioner, I have done extensive work on myself regarding my past, and much work to fully absolve my own past patterns of dysfunctional romantic relationships. I have worked on the "relationship" and soul ties that I have shared with Darrel, and I have had assistance from other practitioners as well to address whatever life lessons we are here to learn. Despite this extensive work, I still feel there is a life lesson left between us. Whether that means that something will happen to completely sever and end the soul ties between us, or that we may actually come together in a happy healthy reunion as predicted, that all remains to be seen. My heart is open to future possibilities, whatever they may be. I am holding out for "someone who deserves me". Whether it will be Darrel that steps up to be that man, who knows. My story with Darrel makes me think of the Johnny Cash movie "Walk the Line" as we have both had failed relationships but continuous connections through life.
My original poem written for him was from my heart. 
Darrel November 2015, and July 2018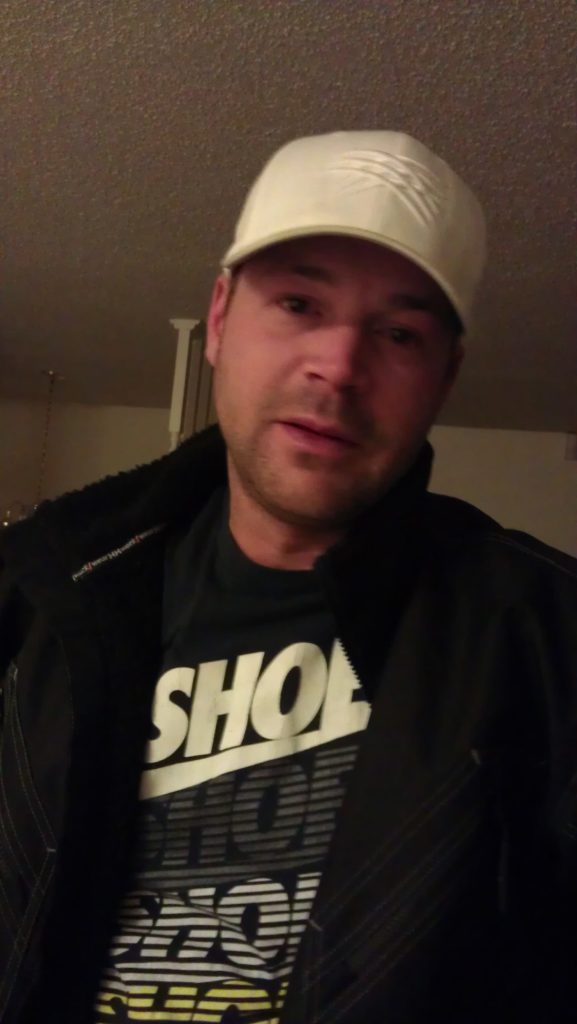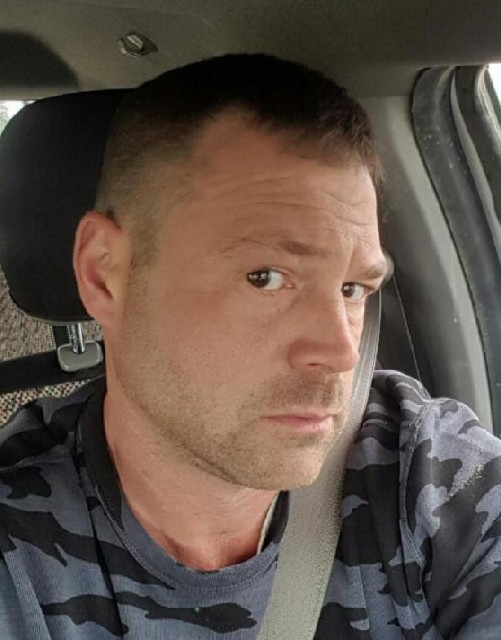 Jocko Motivation "GOOD": https://www.youtube.com/watch?v=IdTMDpizis8
Jackie's published story: https://youtu.be/xE80wKVEWQU
Phenomenal Success: https://www.youtube.com/watch?v=lw3NyUMLh7Y
Final Words with my Father: http://ladybugwellness.ca/final-words-with-my-father/

*Shampoo bottles